05/07/2021 02:00 PM Central
Sharon Davenport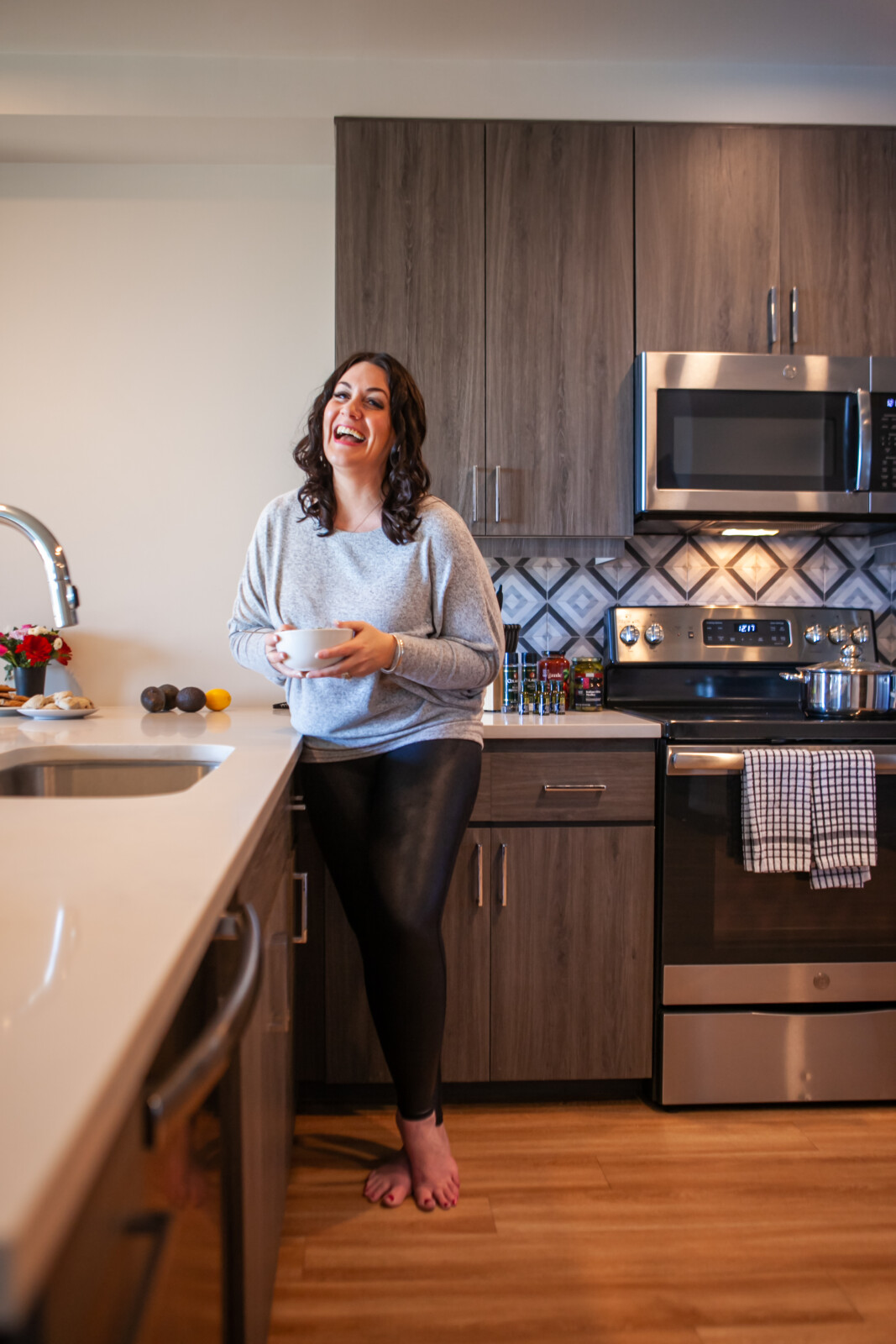 I did the thing!!
Earlier I shared about the start of my explant journey and my discovery of Breast Implant Illness (read Part 1 here). I went from having mysterious health issues to deciding to have my breast implants removed, a decision that was honestly not an easy one.
My choice to get breast implants 17 years ago was empowered, well-researched, and a satisfying change in my life. Choosing to undo this thing that once brought me joy was hard, but I knew it was the right move for me and my family. My health was starting to suffer in big ways, and I couldn't ignore it.
Why did I explant?
I started out this year determined to take back my health. In fact, it's my OolaOne this year, aka, my one big breakthrough goal with the power to change my life. After suffering for the past year and a half with Breast Implant Illness (BII) symptoms, I was finally ready to see this procedure through.
In April, just a few weeks ago, I did it. I had my explant surgery. It would be so easy to assume from social media that this was an easy decision, but it was far from it. Social media is a highlight reel, after all.
The price of explanting
My OolaOne has a HIGH price, as anything worth doing will. From the expense of the procedure to the pain of recovery, I have to choose daily to put my immediate wants on hold to achieve something I know my body needs.
There were plenty of reasons to put this off. The procedure itself is not cheap, and the recovery is painful and time-consuming. In fact, after my surgery was booked, Oola Global set the date to have a very important pre-enrollment launch the day before my procedure! However, I knew I had to go through with this and I couldn't allow anything to get in the way.
Explant recovery
Resting and recovering are not easy for me. I'm used to being a busy, active working mom and wife; taking down time doesn't come naturally. Everyone told me to rest. But in true Sharon fashion, as soon as I started to feel the slightest bit better, I overdid it. With all of the excitement building in my Oola family right now, it's hard to make myself sit still.
After overdoing it, I did take a few days to mostly unplug. As much as I wanted to be back on my feet, I realized I wasn't practicing what I preach. I help others achieve balance and self-care, but I wasn't giving myself that same care.
I am choosing to do what is good for me now so I can feel good later!
Your OolaOne
What is your OolaOne for the year – that big breakthrough goal that can change the trajectory of your life? When are you going to achieve it? What steps will you take to get there?
Something is coming this summer that is going to rock your world. If don't know your OolaOne or have a hard time setting goals, this is going to help you! I'm so excited to tell you what it is, but it's not quite time yet… If you're dying to know what I'm talking about, send me a message! I'll make sure you're one of the first to know.
If you thought Oola couldn't get any better, just wait! Your biggest goals are in reach, I just know it.
03/02/2021 01:00 PM Central
Sharon Davenport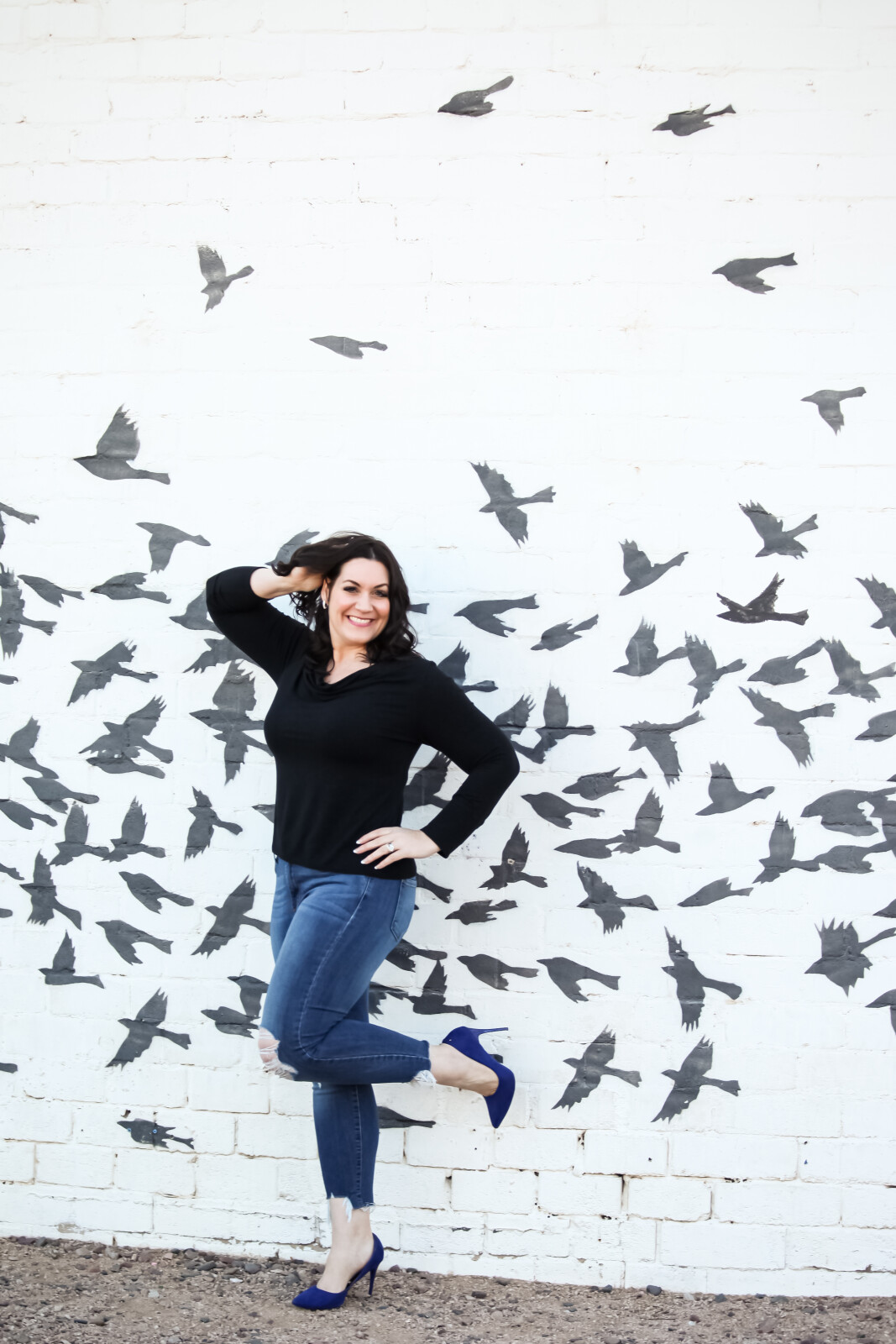 17 years ago I made a decision to get breast implants. Today, I'm bringing you along on my journey of removing them, and my discovery of Breast Implant Illness.
Although hundreds of thousands of women are experiencing issues similar to mine and deciding to ex-plant, Breast Implant Illness (BII) is still being heavily researched. Most doctors and plastic surgeons currently deny it is a real issue.
The doctor I ultimately chose to move forward with, a professional with the University of Kentucky, was impressed with all the extra testing I had done. She requested to see all of my tests and asked if I would be willing to participate in a study the University is doing to find out more about BII.
While I'm not a doctor, I am someone with breast implants who knows their own body. I'm sharing my story not for sympathy, but to maybe empower someone else to dig into this problem.
Why breast implants?
To be clear, getting implants is a decision that I do not regret at all – it was the right choice for me. I had the funds to do it and researched the procedure like crazy. Once it was done, the insecurities I used to have about my body were replaced with a new-found confidence. I was, and still am, proud of myself for doing something that made me feel so beautiful and strong.
The turning point: Symptoms of BII
Admittedly, I was not completely aware of the long-term risks. I did my due diligence to research and understand what I was getting into for the most part, but in nearly two decades since I first got my implants, my knowledge and experience in the natural health world has grown immeasurably. For the past 17 years, I sailed through nearly zero issues, as far as I could tell. Until last year…
Last year my sleep started suffering. I thought it was due to stress.
Then the brain fog became unbearable at times. I figured that was due to sleep deprivation and aging.
My joints started aching all the time. I used to be a full-time massage therapist, which can definitely take a toll on the body, but I wasn't even massaging anymore.
Then came the swelling, fluid retention, lasting bruising around my ankles, hair loss and serious fatigue. I knew something was very wrong. I shouldn't be feeling the way I did.
The road to healing from Breast Implant Illness
It's been a long, long road of discovery to take back my health. At the time I'm writing this, today is the day I have my first consultation for my explant surgery – my OolaOne this year (aka, my one really big goal for myself – If you want to learn more about finding life balance with Oola, learn more here.)
I've invited you into my story because I want you to see that healing is possible and attainable for you. We have to be our own health advocates and learn to listen to our bodies. As a Licensed Massage Therapist for 16 years and Nationally Approved Provider of Continuing Education and wellness educator, this has proven to be true in my life! Working with thousands of clients and telling them to pay attention to what their bodies are telling them now has me practicing what I preach.
I started the long journey of finding medical professionals and getting tests done, which has come with its own unique set of obstacles. Both my husband and I are completely self-employed, so everything goes through private pay. Thank the Lord for Oola Green Gap and savings! This also all started going down during Covid, which only added to the stress and complications.
Finding the right doctor for Breast Implant Illness
First, I visited my primary Doctor and told her something was wrong. She ran all the usual tests, which came back "normal," but then offered to give me some anti-anxiety meds if I was overly stressed. No, thank you. This was not just anxiety – something was truly wrong in my body and I knew it.
Then I visited a holistic medicine physician with secondary training in Japanese acupuncture. This whole-body approach resonated with me so much more. Dr. Amy Coleman communicated her expert knowledge so beautifully about the gut biome and the role it plays in our wellness – If our gut isn't happy, it can lead to a whole lot of other problems. We had more tests done, but they came back with no real conclusions for what was causing all of my symptoms.
It was my long time friend and long distance personal trainer, Nicole Cress, who suggested I do the Dutch Complete Hormone test. My local personal trainer and un-proclaimed Life Coach, Michele DeJesus, agreed things didn't seem right and encouraged me to pursue more answers. Another fitness friend, Kim Schaper, also encouraged further testing. These ladies either know me very well or have had enough experience with others to prompt me to deeper research.
What happens next?
My explant surgery is officially scheduled for April of this year! I'll continue to share my story and update you along the way, both on my website and on Instagram. Follow along!